Island Fitness LLC will help you get fit and stay healthy while having fun!
"LIKE" my Facebook Page: Island Fitness LLC to stay up-to-date on class times, cancelations and special events!!
To BOOK Massage Therapy & Personal Training or to PRE-ENROLL in Fitness Classes or Small Group Training go to: ifm.pike13.com.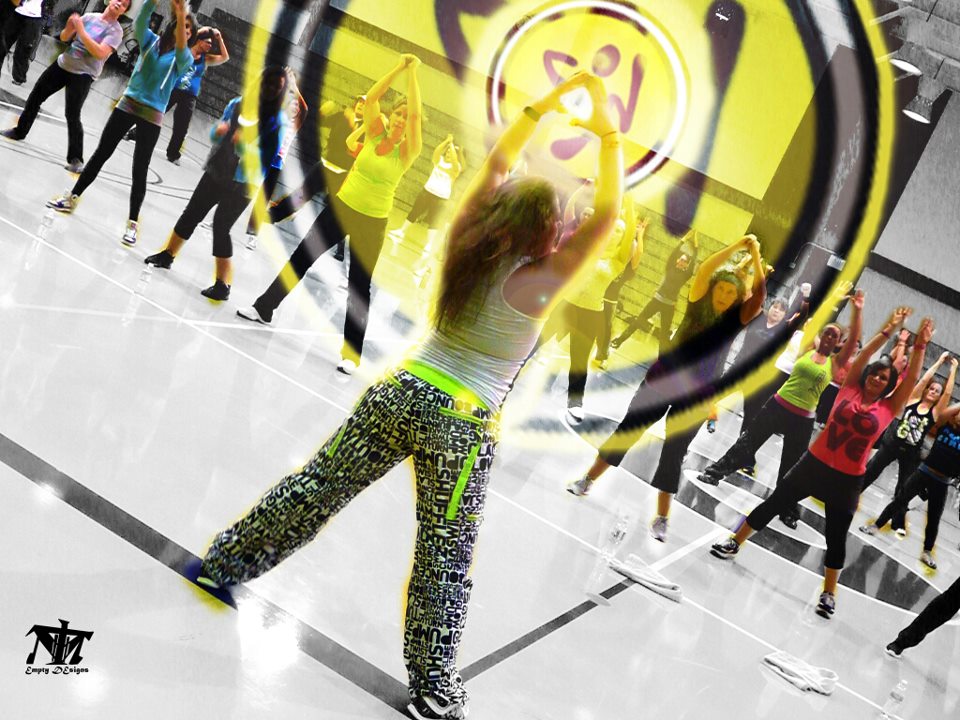 Above photograph by Michael Townsend. Picture taken at Zumbathon on February 19, 2012 for CCC Nursing Program.
TRY YOUR FIRST CLASS FREE!
Our Instructors would like to extend a 'TRY ME' class to new clients! Select any regular class (excludes SmGrp-RIP) on the schedule and TRY IT for FREE! No pressure, No obligations! Just fitness FUN!!
About Us
Our mission is to help you get into the best shape of your life and to FEEL great. We believe that anyone can get healthy and fit with a regular program of exercise and good nutrition and can have fun while doing it!
Services
Ready to enjoy better health, higher energy levels and physical wellness? I hope so! We offer an array of classes - Check them out HERE! We also offer Massage Therapy, Personal Training and Nutrition Coaching by Appointment Only. You can contact me here for more information. Our goal is to give you a well rounded WELLNESS EXPERIENCE!
Location
Island Fitness is located in Monroeville, New Jersey in the comfort of my home studio (RESIDENTIAL AREA). Come and take some time for yourself to refresh and unwind! There is a casual atmosphere where you can be comfortable being you. Come have fun while getting fit!
Testimonials
"Carrie is an amazing Zumba® instructor. She is patient, energetic, tons of fun and she knows how to motivate you. I am NOT a dancer, I have no rhythm, but somehow Carrie always seems to create routines that I can follow, she breaks the steps down so that I don't feel like I am overwhelmed. I would never have continued doing Zumba® for over a year if it were not for the way Carrie cares about all of her clients. I always leave satisfied and feeling like I just had an amazing workout! Cannot wait to start taking some of her other classes." -- Kimberly H.
"Zumba is a lot of fun. Carrie is a patient and thorough instructor. She always gives modifications for difficult or strenuous moves so everyone from beginners to the regulars can follow along and only do what they feel capable of doing. Zumba with Carrie is the only exercise routine I have been able to stick with for the long haul. I have been doing Zumba with Carrie for nearly 18 months and have lost 30 pounds and counting. My energy level is greatly increased and I look forward to my Zumba nights and am looking forward to trying Pilates and other classes she is planning on offering. I tell people if they try a Zumba class they need to give it 4-6 sessions before deciding you can't do it or that you don't like it. If you give up after a class or two you will miss out on a lot of fun and social connections. abs tight, breathe, smile!!" -- Linda L.
"Island Fitness has changed my life!! Carrie's positive motivation and great classes have not only transformed my body and confidence, I have now become addicted to fitness. Island Fitness (Carrie) will help you become your best you ever!" -- Ashlie R.
:
29 Island Road, Monroeville, New Jersey | 856-521-5219